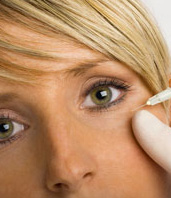 What is BOTOX ?

Botox is an injected substance made of Botulinum Toxin Type A, a purified protein derived from the bacteria Clostridium Botulinum. When injected into a facial muscle, it temporarily inactivates the muscle, essentially making the muscle so it can't contract and produce wrinkles, known as dynamic wrinkles. It is injected in minute doses to achieve an isolated effect, without spreading to other nearby muscles.

Botox treatments are becoming increasingly preferred as an effective treatment for wrinkles produced by muscle activity. This treatment can smooth wrinkles on the face and create a more youthful appearance, especially around the eye area and the forehead. When used on the forehead and around the eyes, the final effect is to:
smooth the horizontal furrows on the forehead
smooth the deep, vertical creases between the eyes
improve the thin wrinkles surrounding the eyes, the "crow's feet"
What are some of the most common benefits of Botox?

People are extremely pleased with the results of Botox treatments. Botox can change a person's expression from one of anger to one that appears well rested. The treatments are effective, affordable, convenient and long lasting with no down time. Botox dramatically softens, and, in certain cases, eliminates the wrinkles in these areas. Botox can be used in conjunction with a brow lift, facelift, eyelid surgery, laser skin resurfacing, and microdermabrasion to enhance and maintain results for longer periods of time.
Are you a candidate for Botox treatments?

Almost everyone is a candidate for Botox use. However, those who should not use Botox include those who are pregnant, nursing or have certain neurologic diseases.
What will happen at the initial consultation?

The initial consultation will begin at our clinic with a complete medical history and exam. You may be asked to look into a mirror and point out those areas of your face that you would like to see improved. You should be very frank in discussing what you hope to achieve with surgery. This will help us understand your expectations and determine whether they can realistically be achieved. Other options available to you will be discussed along with risks and limitations. The costs of the treatment will be explained. Your photograph will be taken.

What can I expect after the Botox Injection?

There is no pain after the injection. Immediately after the procedure, you should stay upright for three to four hours and avoid rubbing the injection sites. You can continue with all of your activities the day following the injection. It takes three to five days for the effects of Botox to be visible. The full effect may not be evident for two weeks.

What is the long-term outcome for most people?

The degree of improvement varies from person to person, but the results last for three to six months. With subsequent treatments, the results tend to last longer. The treatment will need to be repeated to maintain the result. Repeat treatment is recommended when movement in the area

Hyperhidrosis (Excessive sweating) Treatment with Botox
Excessive sweating or hyperhidrosis is an uncomfortable and embarrassing condition which affects many men and women.
Due to over-activity of the sweat glands, the body produces far more sweat than normal, well in excess of what is needed to cool the body to normal temperature.
It most often affects the underarms but also the face, chest, back, hands and feet.
The cause can be genetic or it can be a response to nerves or stress. Whatever the origin, it can be desperately embarrassing, particularly when you are in a social or business situation.
Fortunately, treatment is simple, involving a few injections into the affected area using ultra-fine needles. This blocks the action of the nerves which activate the sweat glands, reducing sweating to an acceptable level (some sweating is necessary for its cooling effect). There is usually no pain and no after effects.
Afterwards, you will be able to face life with more confidence, free of fear of embarrassment. The effects of the treatment last for several months.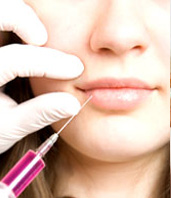 As we age the lips thin greatly. Many wish they had the same fullness to their lips that they had in their 20s and 30s. Dr. Fadli uses a variety of fillers to create fuller, more luscious lips including Juvéderm and Restylane. Typically, these products offer plumper lips for at least four to six months. Slight bruising and minimal discomfort are some of the common side effects associated with lip augmentation treatments.

The age range of patients requesting lip enhancement is varied. Dr. Fadli has treated young models in their early twenties to individuals in their eighties. If you have always desired to have more "pouty" or voluptuous lips, or desire to restore back your lips to when you were younger, there is a simple no downtime procedure available.
The Non-Surgical nose job procedure is a simple no down time technique to change the shape of your nose with a few simple injections of a filler substance like Rdiasse.
The procedure is done under numbing cream, takes 20 minutes, with virtually little or no pain, bruising or swelling. You can return to your work or social life immediately with instantaneous results.

A filler substance is placed through controlled and precise injections to hide away dents, bumps, side way deviations, raise the nasal tip, or contour irregularities to restore a more symmetric look to your nose. The end result is that your nose will look more proportional and smaller in your facial frame. Your results are instantaneous.
Ideal Candidates for the Procedure
Patients who wish to diminish the appearance of bumps on their nose.
Patients who have dents, hollowness or indentations, or have noses which look asymmetric.
Patients who have a flat nasal bridge, and wish to create a bridge or augment their original bridge. This is a very common request in the Asian and African American population.
Patients with droopy tips or downward appearing tips who wish to raise the tip of the nose.
Patients who have had surgical nose jobs in the past and are unhappy with the appearance of their noses.
Lastly there are those people who are not 100% emotionally and physically ready to undergo surgery and want to take the idea of a new nose for a "test run". They can do this procedure to decide if a nose job is right for them to begin with.
Can my nose look bigger by adding a filler?

A frequently asked question is whether this procedure can actually make one's nose look bigger. This is not the case as by taking away nasal irregularities and creating more symmetry through nasal contouring, the nose actually looks smaller and more proportional to one's face. The nose serves as a central focal point when we look at a person's face. When you restore symmetry back to this important structure in the middle of the face it actually looks smaller in the facial frame. Another important point is that we can actually make noses appear narrower. The perceived width of the nose is highly influenced by the height of the nose, and if you create a taller nasal bridge, one's nose appears much thinner.
Differences between the non-surgical nose job and traditional surgical rhinoplasty
Traditional rhinoplasty is a procedure done under general anesthesia with several weeks of down time, and a relatively painful recovery. Patients are routinely severely bruised for several weeks. The non surgical nose job is done after only application of local numbing cream for about half an hour.

Unlike a rhinoplasty where the patient is unconscious, with this procedure, the patient is an active participant in the procedure. The patient has a mirror in his or her hand and can help guide the procedure.



The procedure involves the placement of small amounts of a filler substance in the lower eyelids skin to rejuvenate the lower eyelids and lighten the colour of the skin.

As one ages, the lower eyelids can become hollow. In some people "bags" develop in the lower eyelids which in fact are protruding fat. Hollowness or bags around the eyes can be corrected or camouflaged thought the placement of small amounts of a filler substance in the lower eyelids. This is a no down time procedure done with numbing cream only and it takes less than 20 minutes. The results can last 6 -12 months.


What are dermal fillers?
Various kinds of safe, natural and man-made materials are used as dermal fillers; these have been specifically developed over the years for use in the skin.

Two kinds of dermal fillers are usually suggested for the face: semi-permanent and non-permanent.The semi-permanent type (e.g. Radiesse and Sculptra) lasts up to 18 months.The non-permanent fillers, such as, Hyaluronic Acid (HA) derived Hydra Fill and Restylane, last for around 6-12 months, depending upon the the site of application and the formulation of the material used.

HydraFill

Hydra Fill is a dermal filler made from a substance called hyaluronic acid. This is present in your skin naturally where it helps to keep it supple and youthful. With time the amounts of hyaluronic acid tend to dwindle leading to lack of moisture and wrinkle formation as we age. Hydra Fill works by increasing your body's production of hyaluronic acid and so improves your skin quality. When injected just below the surface of the skin, Hydra Fill adds volume to the skin, smoothing unwanted lines and wrinkles.

Hydra Fill can be used to smooth lines and wrinkles such as smile lines, marionette lines, lines above your lip and frown lines between your eyes. It can also be used to enhance and define the borders of your lips and to increase the fullness of lips.

The treatment is very easy and quick. Hydra Fill is injected directly into the skin using a fine needle to reduce any discomfort. When used for creating sensuous lips, your dentist may choose to use a dental block, which ensures a more comfortable procedure. The whole process of treatment and recovery usually take as little as one hour. Hydra Fill provides immediate, natural-looking results.

As soon as your treatment is over you can resume normal daily activities.

Hydra Fill has undergone extensive testing including scientific clinical trials to establish its safety and effectiveness and is made by a company that has provided safe and effective dermal filler treatments..

Hydra Fill is a long lasting but not permanent filler. It gradually breaks down and is naturally reabsorbed by your body; therefore top-up treatments two or three times a year will maintain optimal correction.
These products offer natural treatment not only for smoothing wrinkles but now also for facial contouring and lip sculpting!

Now thin superficial lines can be more easily treated, deep folds can be more effectively smoothed away and more volume can be given to lips, the chin or the cheeks.

The three products, RESTYLANE Fine Lines, RESTYLANE and PERLANE form Q-MED Esthetics product range which covers the treatment of all the facial tissue augmentation.
All the products are based on a non-animal crystal clear hyaluronic acid gel. Restylane is well documented for its safety and effectiveness. When injected the hyaluronic acid lifts up the tissue under a wrinkle or gives volume to the lips, chin or cheeks. Each product is specially designed for its specific indication.
Optimal results can be maintained over a period of time by regularly repeating the treatment.
Teosyal

Teosyal is a new biodegradable, hyaluronic acid based implant that is injected directly into the dermis to help preserve and restore a youthful looking skin.
After a personalized consultation and diagnosis, we will propose the most suitable treatment for you.
As with the other dermal fillers, the effects of Teosyal are instant and sessions usually take only 10 to 15 minutes.
The injections are made using a pre-filled syringe equipped with a very fine needle. The area in the dermis to be treated is typically only a few millimetres from the surface of the skin. A numbing agent is applied prior to treatment.
You will be able to resume your normal professional and family life immediately afterwards. For the best corrective effect, two or three sessions are recommended during the first year.
Teosyal global action (Grade 1)
Formulated to correct fine lines that form crow's-feet wrinkles around the eyes and other superficial wrinkles
Teosyal 27 guage (Grade 2)
Ideal for smoothing the wrinkles between the nose and corner of the mouth, and other medium deep facial lines
Teosyal deep lines
For lifting the deepest folds and lines, and for facial contouring such as cheek depressions
Teosyal Kiss
For subtle lip enhancement.
Radiesse
Radiesse is the latest injectable substance that is newly available for cosmetic purposes to give you fuller lips and fill in wrinkles and lines. Radiesse is made up of microscopic calcium particles (hydroxylapatite) suspended in gel. This is a safe material (one that is already in use for dental reconstruction, bone growth, and vocal cord injection) and one that has proven to be very compatible with the body. Unlike Collagen it does not require an allergy test, and lasts 2 to 5 years!
Normal side effects are swelling for the first 2 days. Since calcium hydroxylapatite is a normal component of bone (a substance already familiar to the body) and does not contain any animal products there is no allergy test required before treatment.
The procedure is done with local anaesthesia and takes about 30-40 minutes. Down
time is minimal and you can look good in 24 to 36 hours.
How are fillers supplied?

Dermal fillers are supplied in a pre-filled sterile syringe for injection. They are manufactured in different thicknesses; some are more gel-like, and others are more liquid.

The thicker ones are used to restore the deeper folds or wrinkles such as those between the nose and corner of the mouth. The thinner ones are used more superficially for fine lines such as crow's feet.

Is the treatment uncomfortable?

A local anaesthetic cream is used to make the treatment as comfortable as possible. For treatments near the mouth, such as lip treatments, your practitioner will freeze the area with an injection which is similar to a dental anaesthetic.


Are there any adverse effects?

Many thousands of dermal filler treatments have been carried out around the world, with few serious or lasting side effects.

Most people can return to their normal daily life immediately after the treatment. However, your practitioner will explain the possible side effects during the initial consultation.

The commonest side effects are related to the fact that you have had injections in the area being treated, they typically last only one to three days.

These side effects can include slight bleeding and mild bruising, swelling may also occur around the area. If you have lip treatment swelling can last 3-5 days, otherwise it is transient.

Allergic reactions to dermal filler treatment are rare but can include: redness, itching, swelling, and hardness, or small bumps under the skin. These side effects may last for weeks or months and sometimes longer, fortunately they are very rare.

If you have a history of cold sores, dermal filler treatment in that area might cause them to break out again.Your practitioner may prescribe a course of anti-viral tablets (e.g. acyclovir) immediately after the treatment and for a few days afterwards, to reduce the possibility of a recurrence.

How long do dermal fillers last?

The length of time that dermal fillers last depends on the type of filler used and the area injected. On average, you would expect the results of a Hyaluronic Acid dermal filler to last around 6-12 months.Thicker dermal fillers tend to last longer than those used for finer lines.

Laresse lasts for a similar time to HA dermal fillers, but collagen generally lasts between 3-6 months. The effects of Radiesse and Sculptra last 18 months or more.

As the dermal filler is gradually broken down and the level of volume you gained lessens, you can choose to have the area 'topped-up' to retain the effect. However, if you decide not to, the advantage of non-permanent dermal fillers is that the area will gradually return to how it was before the treatment.
What is Micro-Dermabrasion?

Micro-Dermabrasion, involves the use of minute crystals that are sprayed with a precise amount of force over the surface of the skin. The crystals are then vacuumed off along with the accumulation of dead skin cells resulting in the disappearance of an otherwise dull or sallow look. Itis a safe, non-surgical approach to skin care, without the use of lasers or acids. Results are cumulative, and improvement increases with the number of treatments.

What are the results of Micro-Dermabrasion?

Micro-Dermabrasion treatments result in rejuvenation of aged skin and improvement in the appearance of fine lines, wrinkles, sun damage, hyperpigmentation, scars, and stretch marks. After a treatment, you can expect your skin to have a pink glow that usually last from 30 minutes to 6 hours.
What are Micro-Dermabrasion treatments like?

Micro-Dermabrasion is safe on any skin color or type. During the treatment, micro-crystals are sprayed out and vacuumed up through a hand piece held at a precise angle to the skin. This results in a gentle to more aggressive abrasion of the top layers of skin, depending on the desired result or goal. Treatments usually last approximately ten to thirty minutes and can be done on any part of the body.
Skin Rejuvenation - Dermaroller
Skin rejuvenation by Dermaroller therapy- Dubai-UAE
We offer dermaroller treatments at Dr Hala Fadli's skin and laser clinic in Dubai.
What is dermaroller?
The Dermaroller is a sterile medical device of highest quality and design. Dermaroller Therapy works by producing thousands of microscopic needle columns in the dermis of the skin, these stimulate natural healing and regeneration of the skin resulting in smoother, brighter, healthier; younger-looking skin. The treatment is proven to be safe and effective in stimulating the natural repair and healing of the skin. Your treatment will be carried out by Dr Hala Fadli to ensure that you receive the optimum treatment for your skin.

What are the benefits of Dermaroller Therapy?

The treatment can significantly improve the appearance of aging skin, acne scars, stretch marks and sun damaged skin, facial and décolleté lines and wrinkles. The natural regeneration and repair takes time as new collagen is formed, new skin cells are generated and the blood supply is enhanced.
How long is the Dermaroller treatment?

The treatment normally takes about 40 - 60 minutes to perform depending on your skin condition.
How long is the recovery time for dermaroller?

The skin will be slightly red for 3 - 4 days, but usually fades in 2 days. It will feel warm and tighter immediately following the treatment. This can last for 2 – 4 hours. You should avoid make-up for 24 hours. Patients can go back to their normal activities after 1 - 2 days.
What about the results of Dermaroller therapy?

There is a gradual improvement in the appearance and feel of the skin over 4 – 6 weeks. This process continues for up to 3 months. Depending on the area being treated, such as stretch marks or acne scars , additional treatments may be recommended to achieve the optimum results.
Is Dermaroller Therapy an alternative to a Laser treatment?

Yes! Dermaroller Therapy is a good alternating to fractionated Laser resurfacing especially for patients who do not want the longer recovery of LASER treatments and also for certain skin types where LASER treatment has a risk for pigmentation changes.
What is a chemical peel?
In a chemical peel, a chemical solution is applied to the skin and allowed to soak in. Over the next 1 to 14 days, depending on how deeply the chemical penetrated the skin, the skin peels off. This procedure destroys parts of the skin in a controlled way so that new skin can grow in its place. The chemicals used are sometimes called exfoliating or wounding agents.
Peels are most often used to improve the appearance of sun-damaged skin on the face or backs of hands. They are also effective on some spots and blemishes and acne scarring.
For more than 3,500 years, women have been using a range of substances – from sour milk, fermented grape skins and alabaster to mustard poultices – to improve their complexions. Today, different acids are used to remove the outer layers of the skin and improve its appearance.
There are three types of peel:

Superficial peel

The most commonly used, it removes the outer layer of cells, lightly exfoliating the skin to give a healthy glow. This is a quick and easy treatment. The face is cleansed and peel painted on and left for two to ten minutes. Mild stinging may occur. The peel is then washed off and neutralised.

The skin will look pink afterwards and may show faint white discolouration or blotches which fade in one or two hours. There are no after-effects, and you can go straight back to normal daily life.

Repeat the treatment weekly for four to six weeks, and maintain the effect with a monthly peel. After a superficial peel, the skin immediately looks brighter and more radiant.


Medium-depth peel

This penetrates further into the skin to reduce small wrinkles and acne scars, and to even out skin colour and tone. The skin is cleansed and peel applied evenly. The treated area turns whitish grey over several minutes. Cool saline compresses are then applied to neutralise the acid in the peel. The face may swell when the peel is applied, and burning or stinging lasts for about an hour after treatment.

Recovery takes a week or more, depending on how quickly you heal (older skin heals more slowly). In the five to six days after treatment, the skin may turn dark brown, with white streaks. It will itch and begin to peel, after which the skin is bright red, fading to fresh pink over the next three to six weeks.

Repeat the treatment monthly until you achieve the effect you want, and then maintain it with a peel every 6-12 months.

Deep peel

Not widely available, it penetrates the lower dermal layer of the skin to remove or lessen deeper wrinkles, lines and scars. Local anaesthetic is injected to freeze the face. You may also be sedated. The skin is cleansed and a strong peel applied and left on for around 30 minutes before being neutralised.

Patients often feel unwell after a deep peel, and experience moderate to severe pain lasting several days. The face swells in the first two days and it can be very itchy during the healing process. It takes around two weeks before the face is healed enough for you to be seen in public.
Before the peel
Pre-treatment creams are applied to the face at night for several weeks prior to the peel. By exfoliating the skin and reducing pigmentation themselves, they improve the results seen from chemical peeling. They may also reduce the time needed for healing. The creams usually include one or more of the following:
Tretinoin
Alpha hydroxy acid e.g. glycolic or lactic acid
Hydroquinone for tanned or dark skinned patients or those with melasma
Broad spectrum SPF 30+ sunscreen should be used during the day.
Afterwards
Superficial peels result in mild facial redness and occasional swelling which usually resolve within 48 hours. The peeling is similar to sunburn. Most people can continue their normal activities. Make-up can be applied a few hours after the procedure.
Moderate depth peels result in intense inflammation and swelling, which resolve within a week. The peeling is more marked. Mild redness can persist for several weeks. Most people take a week off from work after a moderate depth peel.
Are there any complications?

Scarring can occur with strong acids, but is unusual with weaker ones. The most common causes of scarring are infection, and pulling off the skin before it is ready to peel. Both of these are avoidable.
Cold sores can be activated in those prone to this kind of condition. Anti viral medication can prevent this. Increased pigmentation may occur, and resolves with time. It can be largely prevented by religious use of sunscreen for three months after the peel.
Looking after the skin after the peel
Keep treated areas cool (use a water spray).
Do not pick! Picking delays healing and causes scarring
Moisturise - use light preparations after a superficial peel, thicker moisturisers after a deeper peel
Protect from the sun - especially for the first 6 months
If advised to do so, continue to use tretinoin, glycolic acid and/or hydroquinone at night long term
Two of the most common patient complaints are freckles and age spots. These lesions must be carefully evaluated to determine if any are cancerous or pre-malignant. Once it has been determined that they are benign, these annoying spots can be easily removed by excision, chemical peels, or laser treatment.
Pain FREE Soprano XL Laser Hair Removal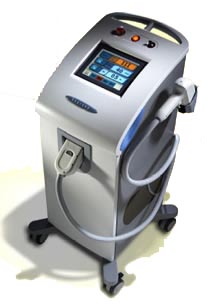 The Soprano®XL laser
Pain free - Hair free
At our clinic we use Soprano®XL laser which is a revolutionary diode laser system for permanent hair reduction. It is the world's first laser hair removal system that is virtually painless.
The Soprano XL laser has been featured on the American TV show (The Doctors) :
Soprano live on TV click on:
http://www.youtube.com/watch?v=hqmfFHmSG6g
Soprano®XL delivers beautiful results, time after time. And physicians around the world have used it to safely and effectively provide the Pain-Free, Hair-Free™ experience that patients know it as.

Pain-Free, Hair-Free is becoming one of the most recognized treatments among patients interested in laser hair removal. The treatment uses an 810-nm diode laser in combination with Alma Lasers'IN-Motion™ technology to provide a virtually pain-free treatment without the need for topicals, cooling or other numbing agents. Alma Lasers is the only provider of equipment capable of Pain-Free, Hair-Free treatments.

Pain-Free, Hair-Free

IN-Motion technology
A breakthrough in patient comfort, speed of procedures and repeatable clinical results. A low fluence for IN-Motion, not high, makes the SopranoXL unique for both laser hair removal and dermal heating. Instead of simply blasting unwanted hair, it heats the hair follicles to the proper damage point very gradually - without causing discomfort or longer treatment times.
Works with all skin types.
SopranoXL works on all pigmented hair and all skin types - including tanned skin. This flexibility makes it ideal for both physicians and medical spa professionals.
Key advantages for patients
Comfortable treatment with little to no irritation
Effective permanent reduction of hair
Little to no chance of side effects
Treatment is usually over 4 to 6 visits and will be tailored to your individuals needs. A course of sessions is necessary because individual hairs go through a cycle of change; growing, resting and dying off prior to new growth. Unwanted hair is destroyed within 1-2 weeks. Once the initial treatment period is complete you may have to come back occasionally for a top up.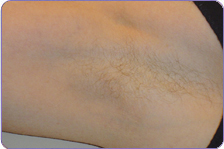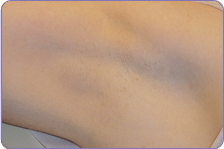 Before treatment After treatment
For Patient Testimonials click on:
http://www.painfreehairfree.co.uk/Testimonials/
Mesotherapy is one of the most popular treatment options in the United States and Europe today.
Mesotherapy for Cellulite
Mesotherapy was originally pioneered by the French physician, Dr. Michel Pistor in 1945. Since its introduction, it has gained widespread attention for the treatment of medical conditions and more recently, for cosmetic purposes. Mesotherapy involves injecting small amounts of homeopathic medicine beneath the surface of the skin to break down cellulite and to improve circulation. The addition of Vitamin C to the mixture encourages the tone and quality of the overlying skin.
HOW DOES IT WORK?
Mesotherapy melts the fat in the skin and breaks up the network of connective tissue fibers that form trapping fat cells and resulting in cellulite. The medicine is injected into the cellulite or fatty tissue to improve circulation of lymphatic and venous drainage by increasing metabolism of the injected area. The fat dissolves and, as occurs when fat is broken down during typical weight loss, is carried through the bloodstream and excreted by kidneys and bowel. Therefore, very little, in any medicine reaches the general circulation and in any case the level is so low that it has no effect on the rest of the body. Cellulite commonly appears on the hips, buttocks and legs. Cellulite appears in the subcutaneous level of skin tissue. Fat cells are arranged in chambers surrounded by connective tissue called septae. As water is retained, fat cells held within the perimeters of this area expand and stretch the connective tissue. Eventually this connective tissue contracts and hardens (sclerosis) holding the skin at a non-flexible length, while the surrounding tissue continues to expand with weight, or water gain. This result in areas of the skin being held down while other sections bulge outward, resulting in the lumpy appearance.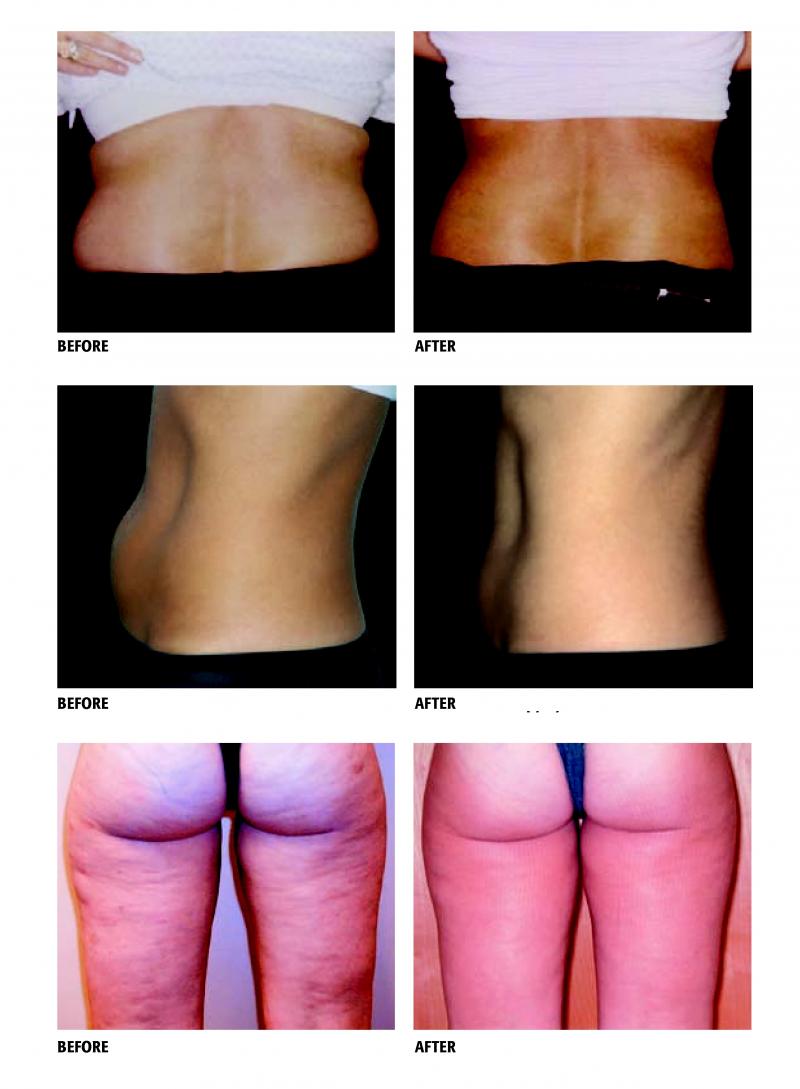 Before and after photo
What are the side effects?
The side effects are generally limited to bruising and some soreness. The bruises and soreness usually fade in a couple of days.
When will I see results?
Typically, results are seen after the third treatment. Results may vary based on the type and severity of the condition and body type of the patient. In some cases you may see results immediately.
Mesotherapy for Hair loss
Both men and women suffer from thinning hair and hair loss thus making them seek treatment for hair loss. Male pattern baldness is also a serious concern for a large portion of the population. Each of these conditions fall under the medical term "alopecia." Some of the common signs and symptoms of alopecia include...
Balding
Patchy Hair Loss
Progressive Thinning of the Hair
Some studies have shown that the naturally-occuring dehydrotestosterone (DHT) hormone, is one of the factors causing hair loss.
Techniques used in mesotherapy treatment for hair loss are derived from mesotherapy. You will hear about proprietary approaches such as Mesoplasty® or MesoHair, which have both shown positive results with hair re-growth in both men and women.
Using a specialized cocktail, your scalp is essentially given a vitamin boost which can improve the blood circulation in this area. Better circulation allows your hair follicles to be better nourished...all of which can improve hair re-growth.
Over time, the mesotherapy solution will neutralize the DHT hormone, causing hair to grow again.
Maintenance
Mesotherapy can potentially eliminate the need for hair transplant surgery. However, remember that mesotherapy treatments work best when toxins are eliminated from the diet and you're following a healthy exercise program.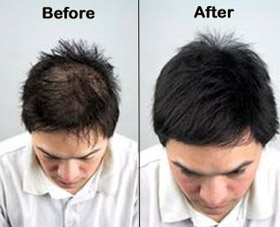 The CoolSculpting procedure is the only FDA-cleared, non-surgical fat reduction treatment that uses controlled cooling to eliminate stubborn fat that resists all efforts through diet and exercise. The results are proven, noticeable, and lasting, so you'll look great from every angle.
At Dr Hala Fadli clinic we use Cryolipolysis which is the latest technology to shape and sculpt your body by freezing the fat cells. Cryolipolysis is the non-invasive cooling of fat tissue to induce lipolysis - the breaking down of fat cells - to reduce body fat without damage to other tissues.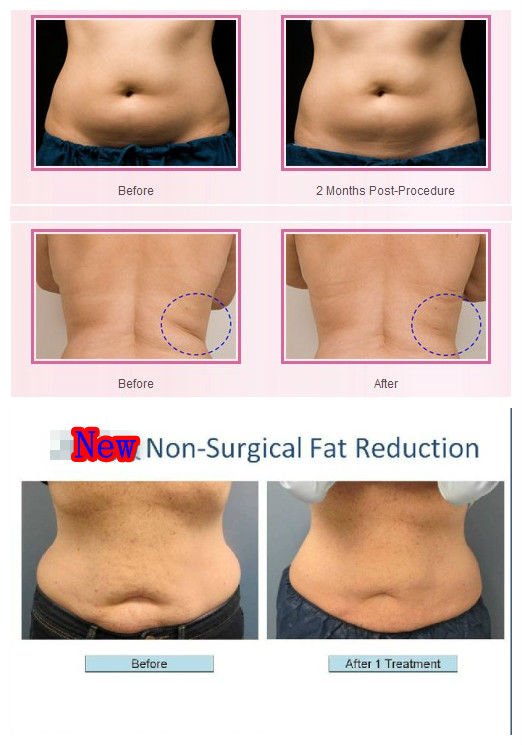 WHY THE COOLSCULPTING PROCEDURE IS DIFFERENT
The CoolSculpting procedure using Cryolipolysis® is fundamentally different from other non- or minimally invasive modalities. Other methods of fat removal primarily involve necrotic cell death by damaging fat with heat, high-intensity focused ultrasound, or chemical injections. CoolSculpting procedure using Cryolipolysis® induces apoptosis only in fat cells to gently and gradually reduce the fat layer while preserving all other tissue.
HOW NON-INVASIVE CRYOLIPOLYSIS® WORKS
1. Some stubborn fat are immune to diet and exercise
2. CoolSculpting targets and cools fat cells to temperatures that trigger fat cell apoptosis
3. No damage to nerves or other tissues because lipids in fat crystallize at the warmer temperature than water in other cell types
4. Following treatment, fat cells enter an apoptotic death sequence and are gradually removed in the next few weeks and months by the immune system
5. Fat layer thickness significantly reduced
6. Fat layer reduction in targeted area leads to an improvement in flank appearance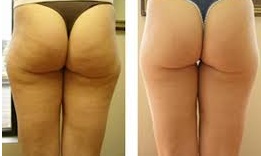 MELT YOUR FAT WITH NO SURGERY OR DOWN TIME
With this non-invasive procedure, there are no needles, no incisions, no need for anesthesia, and no recovery time. The CoolSculpting treatment is convenient for most patients, lasting 1 hour. During their treatment, they can read, work on their laptop computer, listen to music or just relax. Most patients typically resume their routine activities, including returning to work and exercise regimens on the same day as the procedure.
There are no side effects from this procedure apart from slight redness at the treated area which disappears in less than 30 minutes.
Cryolipolysis is a brand new & non-invasive technology to reduce fat in body targeted areas.
It has noticeable result and natural looking in the treatment areas. We use special & the most advanced
cooling technology, can still keep skin temperature around 5℃~ -10℃, in our Cryolipolysis Systems.
Cryolipolysis System can reach good result through selective act on target adipose tissue but not harm
surrounding tissues.It can reduce any unwanted abdominal fat, thigh fat, shank fat, hip fat and back fat.
Treatment Range
1. Lose Weight
2. Body Slimming
3. Cellulite Reduction
4. Slimming Reshaping
5. Face Lift
6. Wrinkle Removal
7. Skin Tightening
8. Pore Refining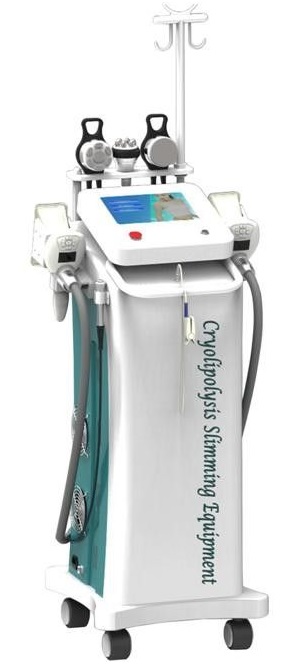 Platelet Rich Plasma (PRP) Dubai
How is the treatment done?
A small amount of your own blood is drawn. Then your blood will be put in a machine that separates the blood components. Then it will be injected back in your skin. The whole treatment can take as little as 30 minutes depending upon the area you want to have treated. The injections stimulate your own collagen production and cell migration to eliminate lines, folds and wrinkles. Increased skin volume and rejuvenation occur over 6-8 weeks as new collagen and blood vessels develop as your own tissues virtually reverse the signs of aging naturally.The improvement is subtle and natural. Results can last up to 2 years.

What are the advantages of this treatment?
Vampire therapy uses your own natural resources so there is no risk of allergic reaction
Collagen production is stimulated over 2-3 weeks to naturally reduce or eliminate lines, folds & wrinkles
Vampire therapy is ideal for those dislike synthetic products
There is little or no swelling, bruising or lumping
Vampire therapy can be used to treat any body area without side effects
Both men & women benefit & experience a more youthful

Any Side Effects from this treatment?
This is a very safe treatment. There are no side effects reported with this method. There may be some temporary discomfort during the injections. Occasional redness and bruising immediately following the treatment may occur which usually resolves within a few days.

PRP Treatment : Before and after photos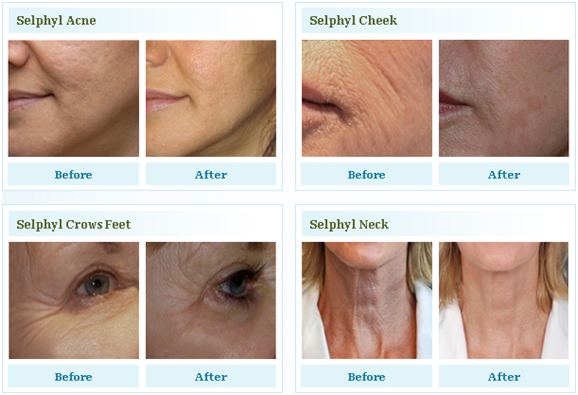 We are happy to announce that we have started our facials at Dr Hala Fadli Clinic.
We offer the best facials in Dubai using top natural products from Germany and France. Our Facials are suitable for all skin types including sensitive skin. Facials treatment takes about 45- 55 minutes.
Our Facials:
Healthy Glow Facial: Enjoy a restorative facial designed to protect and balance the skin and bring back a healthy glow. This facial involves gentle exfoliation of the out layers of the skin , followed by a unique moisturising technique that stimulates the circulation, giving you a visibly healthier complexion. Suitable for all skin types.

Anti-aging facial: This unique facial will help your skin to breathe by moisturizing the deeper layer of the epidermis and stimulating blood circulation. Your skin will be re-oxygenated and refreshed from the inside out with an immediate radiance boost and will shine with freshness. Suitable for tired aging skin.

Caviar Facial: One of the oceans best kept secrets, caviar works wonders for skin. We use the finest caviar from Janssen, Germany, ensuring that this facial will leave your skin smoother, tighter and supple to touch. Suitable for all skin types.

Rejuvenating vitamin C facial: Vitamin C has been known for its anti-aging rejuvenating properties since the ancient times, but with modern day technologies you can now enjoy the effects of this potent topical anti-oxidant in one session, with results lasting up to 3 weeks. Suitable for all skin types.

Whitening Facial: This unique facial will help whiten the skin and bring back it's natural glow and radiance using Janssen Germany whitening product range . It especially targets sun spots and age spots and evens out the skin tone. Suitable for all skins types.
Dermal fillers can provide a significant improvement to the appearance of your ageing hands, obscuring or softening the appearance of veins and tendons, creating an appearance of plump skin with a youthful fullness
Hands rejuvenation procedure is becoming more popular these days. The hands look fuller younger in less than 10 minutes.
The skin on the back of the hands is very thin and as we age it gets even thinner. The subcutaneous fat also disappears, exacerbating the problem, making the hands look bony and veined. Most people forget to protect their hands from the sun on a regular basis and so exposure tends to also lead to pigmentation and age spots.
Surgery cannot help, but there are non-surgical procedures which can turn back the hands of time so that the subcutaneous fat layer is increased to soften the appearance of veins and tendons.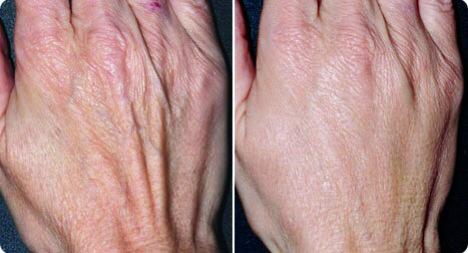 Sheep placenta facial (Stem cells)
We are happy to introduce this bizarre facial for celebrities in our clinic in Dubai. It's the newest and latest treatment to rejuvenate the skin.
Celebrities Simon Cowell, Donatella Versace, Victoria Beckham and Harry Styles all are reported to have tried a new treatment to help maintain a youthful glow — the sheep placenta facial. The unusual special ingredient helps the skin. It's full of nutrients from the placenta, things like growth factors, nutrients, amino acids. At Dr Hala Fadli clinic we combine the sheep placenta extract with a light chemical peel so the skin is more receptive to nourishment. We can also combine it with laser treatment and light therapy. The special formulation mixes the sheep placenta extract with 24-karat gold flakes, to give clients a golden glow.
At Dr Hala Fadli clinic we are happy to introduce the new technology of thread lift or feather-lift which offers an instant lift to facial and non-facial tissues using the power of barbed threads. These threads are loaded onto special needles. Such needles are used to place the threads in specific directions and planes. These threads go easily in one direction but resist pulling in the other directions. This way the doctor can lift the tissue along the thread and be sure that the tissue will not fall back. A lift is thus achieved without open surgery.
The cost is reasonable when compared to surgery. Improvements can last 2 to 5 years. The procedure can be repeated.
This method is useful for elevating the eyebrows, lifting the sagging mid-face and cheeks, enhancing the prominence of the jaw-bones, cleaning up the jaw-line and for lifting the neck. Both permanent and absorbable threads are available. Brands such as APTOS, Silhouette, and Easy lift can be used.
A small 1-2 mm incisions will be made at various points on the face. A hollow needle will then be inserted into the skin to put the threads in place. The threads are attached to the fat underneath the skin, and will then be adjusted to tighten and smooth the contours of your face.The excess thread is trimmed so it does not appear above the skin surface. A thread lift procedure takes approximately 30 minutes to 1 hour depending on the number of areas being treated and the type of threads used.
Recovery - Post-procedure you may experience some slight bruising and swelling, which usually settles in a few days. Recovery is generally quick, with most patients returning to work the next day or after a few days rest, although you may find that your facial movement is limited for the first week or two.
Benefits - A thread lift procedure uses various different types of suture threads to help lift and tighten the skin. This process helps to raise the outer brow area, reduce jowling along the jawline, and reduce sagging in the cheeks, naso-labial (nose to mouth) folds and the lower eye areas.
Risks and Complications - There are few potential side effects to a thread lift procedure as the treatment is not as invasive as other lifting procedures. The area treated will often be sore with some swelling, bruising or puffiness for a few days.
The threads we use at our clinic are FDA approved. The treatment is performed by Dr Hala Fadli.